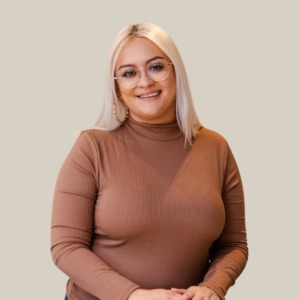 Languages Spoken: English, Spanish
I've always found beauty inside the architecture and design of homes. Licensed in 2021 and a fluent Spanish speaker (Born in Mexico) and raised in Middle Tennessee, I moved to Virginia in 2012, where I joined the military and spent 6 years serving in the Army National Guard. I spent half that time being a Military Spouse after my spouse joined the Army. Having moved out of state with my spouse, I am all too familiar with the ins and outs of Military Relocation. I am dedicated to helping families achieve the dream of being a Homeowner and building wealth. This journey can already be stressful, let me help take some of that stress for you.
Siempre he encontrado belleza dentro de la arquitectura y el diseño de los hogares. Obtuve mi licencia de Bienes Raíces en 2021, nací en México, crecí en Tennessee, y me mudé a Virginia en 2012. Ahí fue cuando me uní al ejército y pasé 6 años sirviendo en la Guardia Nacional. Pasé la mitad de ese tiempo siendo una esposa militar después de que mi pareja se unió al ejército. Después de haberme mudado fuera del estado con mi pareja, estoy muy familiarizada con las reubicaciones militar. Me dedico a ayudar a las familias a lograr el sueño de ser propietario de una vivienda y crear riqueza. Este viaje ya puede ser estresante, déjame ayudarte a tomar algo de ese estrés por ti.