Rich Justis
Executive Assistant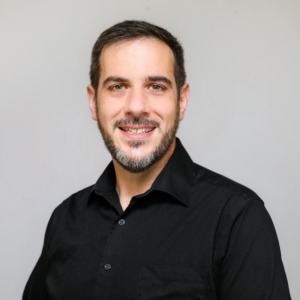 My love of community comes from being a lifelong resident of the Hampton Roads area. I am actively engaged with community-focused projects including Norfolk Zinefest, Seize the Zines, AltDaily.org, and Selden Market. I feel communities are what we make of them and that we all need community to support us from time to time. For the past decade, I've learned and demonstrated excellence in execution from the area's top strategists and executives as a member of the Dollar Tree Corporate management team.
As a member of Crescas Real Estate I look forward to bringing to the team my sense of community as well as my skillset of using perseverance and persistence to meet challenges. I believe in leading by impact and that hard work pays off. As such, my virtues: discernment, compassion, and dedication will be used in support of the Crescas team in delivering best-in-class service to our clients.
You may have seen me skating the streets of Downtown Norfolk and surrounding areas. I can usually be found on my longboard when not in the office. When I finally am still, I write poetry and satire and I read esoteric literature.