Robert Rogers
Principal Broker/Owner, REALTOR®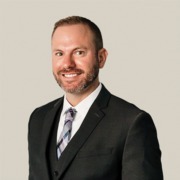 Licenses:
VA: 0225264418 | NC: 283408
Robert Rogers is a seasoned real estate expert, holding a prestigious real estate broker's license and proudly representing clients as a REALTOR® since 2004. With a diverse background of serving clients in Georgia, North Carolina, and Virginia, he has seamlessly guided over 1,000 clients through successful property transactions.
Hailing from his roots in Alpharetta, Georgia, Robert is a distinguished alumnus of the University of Georgia, earning a Bachelor's degree in Management Information Systems in 2003. Robert's innate talent for real estate shone through early in his career when, in 2008, he was honored as the REALTOR® of the Year by the I-85 North Board of REALTORS®. In the subsequent year, he received a nomination for REALTOR® of the Year by the esteemed Georgia Association of REALTORS®. His journey continued to ascend as he took the helm of one of the top-performing small teams at Keller Williams Realty In-Town Atlanta.
Upon his arrival in Hampton Roads, Virginia, Robert's relentless dedication to his clients catapulted him to the pinnacle of success, firmly placing him among the top 1% of REALTORS® in the Hampton Roads REALTORS® Association.
Robert's extensive industry experience, coupled with his natural leadership, makes him an invaluable asset when searching for a trusted agent in Hampton Roads. He has worked with some of the most prominent national and local brands in the area, earning recognition as a market expert.
His career is punctuated by noteworthy milestones, including his role as Sales Manager for the Kris Weaver Real Estate Team. In 2016, his exceptional leadership played a pivotal role in transitioning their affiliation to Sotheby's International Realty, resulting in the formation of Atlantic Sotheby's International Realty. Under his guidance, the Kris Weaver Real Estate Team was consecutively named the #1 Mega Team in Hampton Roads for 2015 and 2016 by the Hampton Roads REALTORS® Association.
In 2017, Robert returned to his professional roots at Keller Williams Realty International, taking the helm as CEO and Managing Broker of Keller Williams in Virginia Beach.
The crowning achievement of his illustrious career unfolded in 2018 when Robert, armed with his wealth of knowledge and experience, founded Crescas Real Estate. Robert aspired to establish a company at the center of a thriving community, dedicated to nurturing meaningful connections and lasting relationships that extend beyond mere transactions, embodying the essence of community-building in real estate.
Beyond his remarkable real estate endeavors, Robert is deeply committed to community engagement. He proudly serves as a Top-Level Sponsor of BizConnect Hampton Roads, a vibrant business networking organization that fosters connections and offers invaluable resources to the local business community in Hampton Roads. Robert's dedication extends further as a board member of the Ghent Business Association and a proud member of the North Colley Business Association.
In 2022, Robert celebrated a new chapter in his life, marrying the love of his life, Josiah, a dedicated travel nurse. The couple shares their life with two cherished dogs, Gigi and Thatcher. As enthusiastic real estate investors, they practice what they preach, owning several investment properties and continually seeking new opportunities. They are ardent travelers, embracing diverse cultures and experiences. When not immersed in their professional endeavors, they delight in hosting gatherings and entertaining family and friends. For moments of tranquility, you'll discover them at their beloved retreat in Manteo, nestled within the serene coastal beauty of the Outer Banks of North Carolina.
Robert Rogers epitomizes excellence in the real estate industry, blending extensive experience, astute leadership, and unwavering community involvement into a rich tapestry of professional and personal achievements.
Licensed in Virginia, North Carolina and Georgia