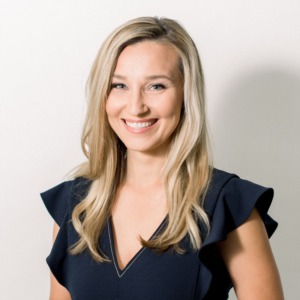 Tiffany Moffit is a Realtor licensed in Virginia and North Carolina, and has a wealth of experience in both the seller's side with listings and buyer's side helping the dream of home ownership come true!
Using her southern charm as well as her commitment to building a business based on her strong Christian values, she has been able to help hundreds of people in just a few years experience in the real estate industry. Born and raised in Chattanooga Tennessee, the University of Tennessee was a natural fit when she looked to pursue and achieve her Bachelor's degree in Psychology. Tiffany brings a wealth of experience gained outside real estate that certainly helps make the purchase and sale process of your home so much easier. She has built churches and orphanages in Mexico, managed a youth treatment center and most recently served as the operations manager for Youth & Family Services of Virginia. People and relationships mean the world to Tiffany and it certainly shows with every transaction. Her focus always being on the relationships real estate has the opportunity to create versus the transaction, which unfortunately a great deal of her peers find themselves focusing on. As much as she loves her professional career path and the opportunity to work with her husband, being a mom is what brings her the most joy. When not building on her already impressive resume, Tiffany loves anything outdoors (especially the beach!) and spending time with her boys and her dogs.
Give Tiffany a call today, she looks forward to hearing from you and....Go VOLS!