5 Reasons You Should Turn Your Garage Into An ADU in 2023
Posted by Robert Rogers on Monday, April 24, 2023 at 1:19:07 PM
By Robert Rogers / April 24, 2023
Comment
An ADU is an accessory dwelling unit. It is a popular term in the real estate industry and has become increasingly popular among homeowners in Norfolk and the Virginia Beach area. They are popular due to the income opportunity it brings. In many cases, homeowners are turning existing structures into ADUs instead f building them. Most homeowners have a garage and it can be a great starting point for those interested in an ADU. Let's take a look at why you should turn your garage into an ADU.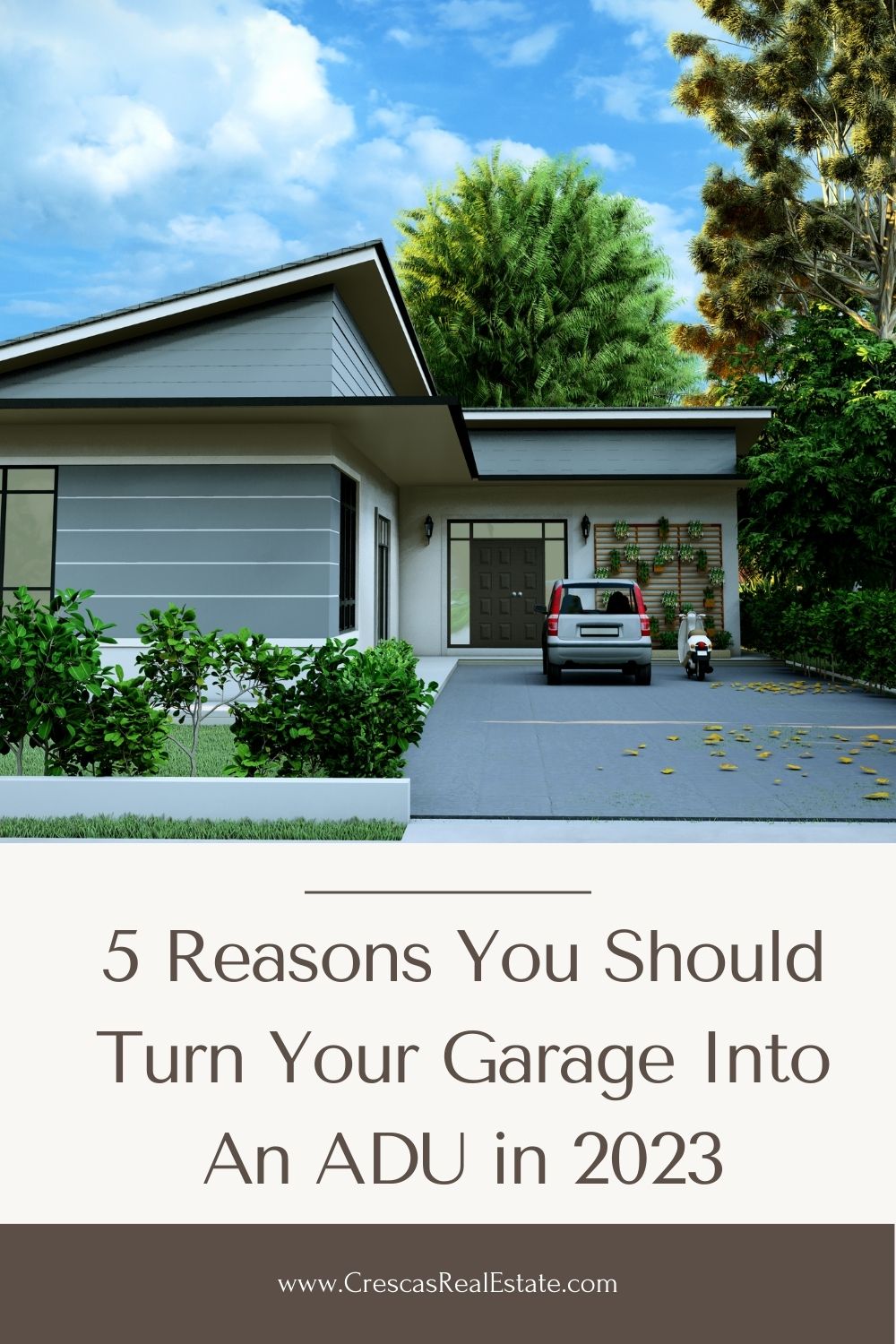 5 Reasons You Should Turn Your Garage Into An ADU?
Save Money
An ADU can also known as a granny flat. Converting your garage can save you money on what you are trying to accomplish. Many areas have relaxed their requirements and guidelines regarding permits for ADUs. By having an ADU on y our property, you can gain additional passive income or have additional living space.
Resale Value
An ADU will add value to your existing property. Even if you are not considering the sale of your home, converting the garage into additional living space can be very appealing to potential buyers down the road, This provides the ability to earn additional income and everyone is always looking for that. Adding an ADU or converting our garage will help you make the most out of your real estate asset. An ADU can potentially improve your property value and allows you to maximize your return on investment through earning passive income.
Additional Living Space
An ADU can be used for so much more than additional housing. Depending on your architectural design, you can transform your space in many ways, Homepwners have done this and added home offices, art studios, yoga studios, man caves, playrooms, homeschool rooms, and even home movie theaters.
Independence For A Family Member
You can find yourself in need of caring for a family member usually an elderly parent. An ADU can allow you proximity to care for your family in need while still giving them the independence they desire. It allows you to be close in case of an emergency. These accessory dwelling units can also be beneficial if you have an adult child looking to save money to buy their own home but needing independence and space as well. In many cases, this accommodation for independence can be a huge benefit to your relationships.
Rental Property
Owning rental property is a huge part of building a real estate investment portfolio and providing property owners with additional income. Converting your garage can do this for you. This can be a great start and help you meet your family's needs, especially in times of financial struggle.
In Conclusion
Whether you are considering an ADU or looking for a home with an existing ADU, it is important to understand the benefits. Converting your garage into an ADU can truly transform your property and help you begin y our investment journey.
These types of homes have been extremely popular for military families looking to earn extra income or anyone looking to rent out an ADU on their property. There are some tiny homes ideal for an ADU or modular type homes ideal for this as well. Contact us today for more information on ADU on your property in Hampton Roads.