5 Tips to Keep Your Home Clean to Sell it in 2023
Posted by Daniel Stoll on Friday, May 19, 2023 at 11:34:39 AM
By Daniel Stoll / May 19, 2023
Comment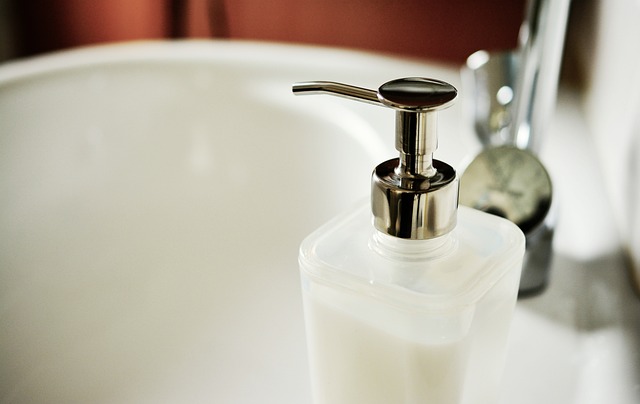 When it comes to selling your home, there are some things that are beyond your control. The market conditions, for example, are not something you can do anything about. However, there are lots of factors you can control.
Staging your home to be ready to make a great impression during showings is one of these. A clean home shows your potential buyers that this property has been well cared for and maintained, and helps them envision themselves in it. To learn more about selling your home in Norfolk, or the market value of your home in Norfolk, contact us any time.
If keeping your home constantly clean while it is on the market feels a little daunting, we have 5 tips that can help you feel ready to show your home at any time.
1. Declutter and depersonalize
A decluttered home is much easier to keep clean and tidy. During the time your home is on the market, some personal items that would not usually be considered clutter should be removed to assist potential buyers in imagining themselves in the home.
Get a head start on the moving process by beginning to pack away personalized decor and other personal belongings. The less you have to keep tidy in your home, the easier it will be to keep things showing-ready.
Some common sources of clutter that can be packed away include:
Toys for pets or children
Clothing and shoes for a different season
Seldom-used kitchen appliances that are left on the counter
Family photos and memorabilia
Games and books that do not have an aesthetically pleasing place to go
Stacks of mail, homework, or other papers
2. Deep clean the floors
Before listing your home, have your carpets cleaned and steam clean all hard floors, too. Be careful to maintain the cleanliness by making sure not to wear shoes in the house and wiping down pets' paws when they come inside. Spot clean as messes occur to avoid a frantic cleaning of the floors before a showing.
3. Keep up with yard work
While your home is on the market, take the time to keep up with the yard work. If you know you are too busy to stay on top of weeding or mowing, consider hiring a lawn care service for the time. This is a minimal investment when compared to the benefit of attracting your ideal buyer.
4. Keep kitchens and bathrooms clean
Kitchens and bathrooms see the most wear and tear in the average home, and are the places you should prioritize keeping clean. In addition to regular deep cleaning, there are a few tips that can help you keep the kitchen and bathrooms ready for a showing at any time:
Wipe down bathroom sinks and counters after each time you use them to avoid buildup of soap scum, hair, or dust
Squeegee shower after every use to keep it looking fresh
Avoid storing personal toiletries on the counter, storing them in cabinets or drawers for the time
Keep a fresh hand towel ready to swap out in each bathroom at a moment's notice
Opt to cook meals that are minimally messy and do not leave strong odors in the kitchen
Use disposable for easy cleanup
Keep dishes out of the kitchen sink and the sink wiped down. If a showing is happening when you were not expecting and you do not have time, gather up the dishes in a bin and bring them with you to avoid the unsightly mess.
5. Open the windows
Let plenty of light and fresh air in before your showings. If the weather allows, open the windows for a few hours before an open house or showing to ventilate. When the weather is not accommodating, still open window coverings to let in as much natural light as possible and help your home put its best foot forward.
Ready to learn more about selling your home in Norfolk? Contact us any time.