Best Places to Live in Norfolk for Military Members
Posted by Daniel Stoll on Friday, June 30, 2023 at 5:17:37 PM
By Daniel Stoll / June 30, 2023
Comment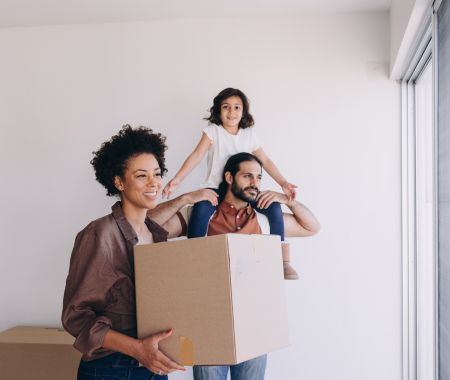 If you are planning a move to Norfolk to be stationed at Naval Station Norfolk, you might want to consider one of these popular military neighborhoods. They each have their own atmospheres and benefits, and we can help you find the home and community that are the right fit for you and your household.
Contact us any time to learn more about homes for sale in Norfolk, and keep reading for more information about popular military neighborhoods in Norfolk.
Oceanview
Oceanview is the perfect spot in Norfolk for those who want to live near the beach. Depending on where in Oceanview you live, you will have between a 10 and 20 minute commute to the base. This moderate commute allows you to enjoy living in the only beach community in Norfolk while still getting to work quickly every day.
With recent growth and development, Oceanview has become a wonderful place to live. You will find a charming farmers market taking place weekly and enjoy a tight knit community. If you are looking to live near a beach for a lower price point than comparable communities like Virginia Beach, this small community will be your more affordable choice.
Virginia Beach
While Virginia Beach is not technically in Norfolk, it is still a popular choice for many military members and their families who are stationed at Naval Station Norfolk. Virginia Beach offers oceanfront properties as well as more suburban neighborhoods tucked a bit further inland.
You will find some of Virginia's best restaurants and entertainment in Virginia Beach, as well as excellent schools. Driving from your home in Virginia Beach to the base in Norfolk will take somewhere between 15 and 30 minutes, but for many the proximity to dining, shopping, entertainment, and the ocean is well worth the commute.
Larchmont and Lochhaven
Larchmont and Lochhaven are located directly across the Lafayette River from each other. These peaceful neighborhoods are some of the most desirable in Norfolk, featuring large beautiful homes and close proximity to the base.
The tree lined streets, waterfront location, and historic homes make this a beautiful place to live, where many residents enjoy a nightly ritual of a walk around the block or a drink on the porch. If you plan to be a student at Old Dominion University, this convenient location will be ideal, just a few minutes away from the campus.
Chesapeake
If you want to live further away from your neighbors and enjoy more privacy, consider Chesapeake. This city is just south of Norfolk and still provides a relatively easy commute to the base, about 25-35 minutes away depending on where you live in Chesapeake.
You will find both suburban neighborhoods and more rural homes in Chesapeake, offering the opportunity to live on acreage, own animals, and have plenty of privacy and quiet. If the busy atmosphere of Norfolk isn't your preference, consider this nearby alternative.
Colonial Place
Colonial Place is an excellent choice if you are looking for a suburban neighborhood near the base. There are two convenient routes to take depending on traffic, each taking about 15 minutes to get to Naval Station Norfolk. Residents of Colonial Place can choose from beautiful homes in a traditional residential setting, all close to the Virginia Zoo, Old Dominion University, and more. Downtown Norfolk is also just a short drive away, making it easy to enjoy the dining, entertainment, and nightlight within minutes.
Ready to learn more about where to live in Norfolk? Contact us any time.