Consider These Cosmetic Updates before Selling Your Home in Norfolk
Posted by Daniel Stoll on Thursday, August 31, 2023 at 12:11:19 AM
By Daniel Stoll / August 31, 2023
Comment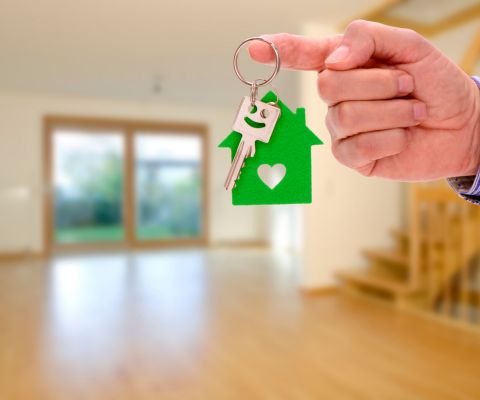 When it comes to selling your home in Norfolk, making the right first impression is crucial. One of the most effective ways to attract potential buyers and secure a favorable sale is by giving your home a fresh and appealing look through cosmetic updates.
Not sure where to start? Contact us any time to learn more about selling your home in Norfolk, and consider this list of cosmetic updates to see if any might benefit your home before listing it.
A Fresh Coat of Paint
As you live in your home, you may not notice that the paint begins to show its age. Dents, stains, and other normal wear and tear on the paint can make the home look like it is in worse condition than it actually is.
A fresh coat of paint can work wonders in transforming the interior of your home. Stick to neutral colors that appeal to a wide range of tastes. Light grays, soft blues, and warm beiges are popular choices that create a clean and inviting atmosphere.
New Hardware
Don't underestimate the impact of new hardware in your home. This is an update you can likely take care of yourself, without the need to hire a contractor or get a permit.
A few things to keep in mind as you update the hardware in the home:
Choose a style that will appeal to a wide range of potential buyers
Select a finish that you will carry throughout the house, rather than choose different options for each room
Look for styles and silhouettes that work well with the architectural style of your home
Make your DIY project easier by sticking with hardware that will work with the existing drilled holes in your cabinetry and doors, so you can avoid filling and re-drilling the holes
Update Ceiling Fans & Light Fixtures
If your home currently has old light fixtures and ceiling fans, it's worth investing in an upgrade. Lighting and fans have a way of dating the home, and the converse is also true. It will elevate the style of your home significantly, making everything feel newer, if you update these features.
Renovate the Kitchen
An updated kitchen is one of the top features that buyers are looking for. Now, some homes can benefit from a major kitchen remodel, but this post is about relatively simple cosmetic updates that can make an impact.
If an entire kitchen remodel is not in the budget or timeframe, consider these cosmetic updates that can provide a similar effect:
Add a subway tile backsplash, which is both timeless and current, appealing to a wide range of buyers
Refinish cabinets, either sanding and staining or repainting them
Stage the kitchen carefully, removing clutter and adding some organization systems to the pantry or cabinets
Upgrade the faucet and/or kitchen sink
Refinish Hardwood Floors
Many older homes have hardwood flooring that needs some TLC. If you have quality hardwood flooring that has seen better days, consider refinishing them. This will cost far less than replacing the floors but will provide a similar benefit. refinishing them can restore their original beauty, and this sustainable solution may also be a selling point for some buyers.
Remember that First Impressions Matter
You've heard it a thousand times, but it's still true: curb appeal matters. Take some time to give the exterior of your home the attention it needs. Be sure the landscaping is looking its best, and consider adding flowers if the season is right.
Make sure there is nothing broken or looking run down, including damaged mailboxes, cracked sidewalks, burned out lightbulbs, and stained driveways. Spending a weekend or hiring some professionals to make the front of your home look its best is going to be worth your while.
To learn more about selling your home in Norfolk, or the market value of your home, contact us any time.