Tips for Home Buyers Today
Posted by Robert Rogers on Thursday, November 17, 2022 at 5:30 PM
By Robert Rogers / November 17, 2022
Comment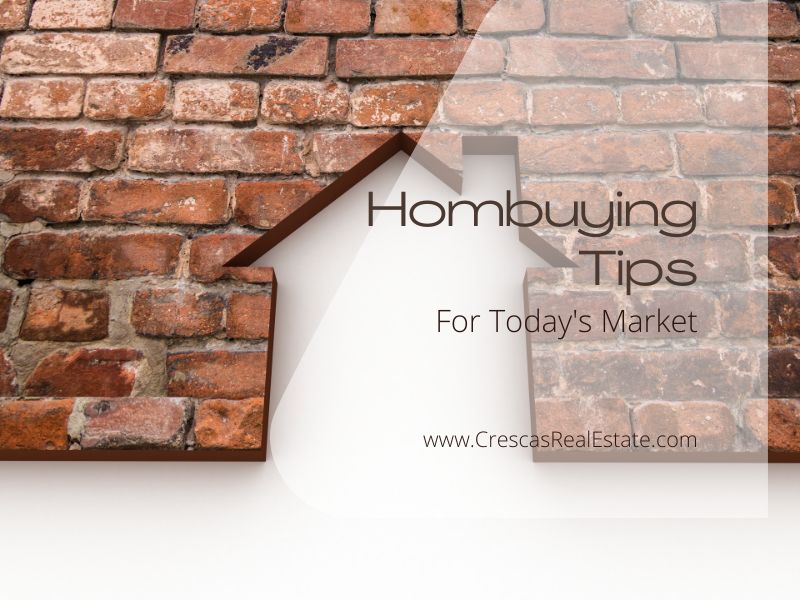 With rising interest rates, some home buyers are wondering what they can do to continue moving forward with plans to buy a home. Don't let changes in the market discourage you; with the right team on your side and creative solutions to try, your ideal home is still within reach.
To learn more about homes for sale in the Norfolk area and how we can help you find your ideal property, contact us any time!
Ready for some good news? There are a few reasons buyers in today's market are in a strong position. Keep reading to learn more.
Inventory is Up
The first piece of good news is related to inventory. While there definitely are not houses sitting on the market for long periods of time, we do see significantly more homes on the market today than we did this time last year. This is good news for buyers for a few reasons, but first because it means you have more options. Chances are there are more homes on the market today that fit your criteria than there were just 6 months ago. The more options you have, the more likely you are to find the property you're looking for.
Don't Forget to Negotiate
Buyers today hold more negotiating power than they did last year. Most sellers are in a position of flexibility because they are holding on to significant equity, with record high equity across the nation thanks to the strong market we've all watched for the past few years.
When you make an offer on a home, remember that your seller is likely to be willing and able to negotiate. In recent years, offers with contingencies were often overlooked. Today, you are much more likely to have a contingent offer accepted.
This also means you are likely to be able to negotiate after receiving a home inspection report, asking for a credit toward fixing something on the home that the seller can fund from their equity.
You may also be able to negotiate for help with closing costs, maybe even lowering your interest rate in the process. This might look like asking the seller to assist in the purchase of discount points or offering a 2-1 buydown.
Say Goodbye to Bidding Wars
One of the most challenging factors in buying a home during recent years was getting into a bidding war. Thanks to both the extremely low interest rates and the high number of real estate investors looking to buy with cash, some buyers were finding themselves discouraged by losing multiple bidding wars.
The good news is, we are seeing far fewer bidding wars today. If you are a more typical home buyer that is financing a significant portion of the purchase and is not willing to waive inspections and appraisals, then you're in luck. The market is shifting in your favor.
Write a Letter
Don't underestimate the impact a sincere letter can make when attached to your offer. We sometimes recommend that our buyers pen a letter sharing their hopes for the home, why they are moving, or what they love about it. Some sellers are far more interested in seeing the home go to someone they prefer than they are about the exact purchase price. It never hurts to tug at the heartstrings of your seller a bit!
Want to learn more about buying a home in the Norfolk area today? Contact us any time.