House Hacking in 2023 Makes Owning a Home in Norfolk More Affordable
Posted by Daniel Stoll on Thursday, June 15, 2023 at 12:19:09 PM
By Daniel Stoll / June 15, 2023
Comment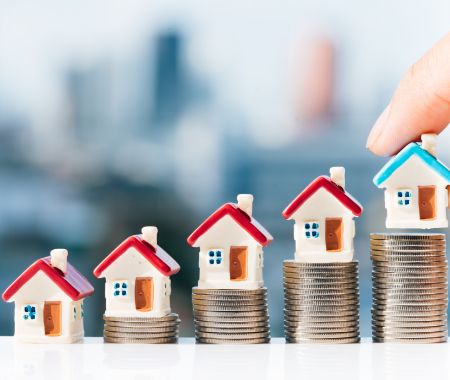 One of the major factors holding people back from investing in real estate or buying their frist home in 2023 is affordability. Concerns about rising interest rates and the cost to purchase a home may be causing you to put a pause on your goals, but they don't need to.
There are many creative solutions that can allow you to buy a home in Norfolk faster than you think. Contact us any time to learn more about homes for sale in Norfolk, or keep reading to learn more about house hacking and how it can make your real estate goals reality.
What is house hacking?
House hacking is a way to get into both real estate investing and homeownership at the same time. You will purchase a property that is your personal home, and then leverage that investment as a rental property. In many cases, you can purchase the property with a minimal down payment or a first time homebuyer program.
The income from renting out this first property can cover the monthly mortgage payment, and equity built up in it can be leveraged to fund another investment. This process can be done with either a single family home or a multi-family home.
Single family home or multi-family home?
There are two ways to utilize the house hacking strategy: single family home and multi-family home.
Single Family Home
If you purchase a single family home, it can be your personal residence for at least 2 years. During this time, you might want to renovate and update to increase the property value, or you may just let equity build naturally with market growth. If you choose to renovate, make sure to focus on home improvements that increase the appraised value and the appeal for future renters, allowing you to charge more for rent and have more equity to cash out.
After 2 years or so, you can refinance the house and pull out cash to fund the down payment for another home. You will move into that second property as your new personal residence, and the first home becomes your rental property. In nearly every case, the monthly rent you are able to charge will more than cover the monthly mortgage payment.
Multi-Family Home
There are also many multi-family homes in Norfolk, and a strong rental market that creates demand for them. If you choose to house hack with a multi-family home like a duplex, your process will differ slightly from house hacking with a single family home.
Let's say you buy a duplex, and choose to live in one of the units. The other unit can then be listed for rent, often for enough to cover a significant portion of the monthly mortgage payment. This will allow you to continue saving money toward your other financial goals.
House hacking with a duplex is a great way to offset increased mortgage interest rates and make homeownership more affordable. You will pay much less for your monthly housing payment, similar to having a roommate, but have the entire home to yourself.
When you're ready, you can refinance the duplex, taking any equity you want from the property in addition to what you've saved, and investing it in another property to continue the process.
Whether with a multi-family home or single family home, this pattern can be repeated year after year to steadily build a real estate portfolio with many streams of passive income, creating financial freedom and generational wealth.
How much cash do I need to start house hacking?
The great news is, if you choose to start house hacking instead of just buying your home, you don't need any more cash than you would to buy a personal home. Unless you buy a major fixer upper that needs to be renovated before renting, you can just invest what you already would to buy your own home. Talk with a lender about your options for down payment and closing cost assistance, low down payment programs, or other solutions to make this goal affordable for you. We can recommend some of our trusted lenders, so let us know how we can help.
Ready to start your search for homes for sale in Norfolk? Contact us any time.