How to Remodel Your Norfolk Home with Resale Value in Mind
Posted by Daniel Stoll on Saturday, September 9, 2023 at 11:56:17 PM
By Daniel Stoll / September 9, 2023
Comment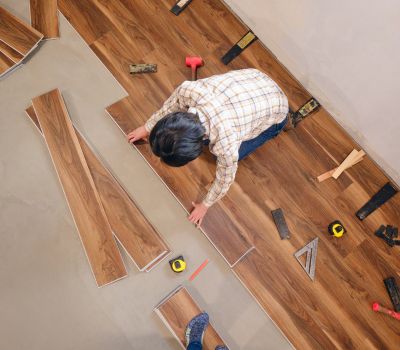 Remodeling your home presents the chance to enhance your living spaces and tailor your property to your specific needs and preferences. However, it's important to consider how your renovation projects will impact the resale value of your home, whether you plan to sell in the near future or not. In Norfolk, a city known for its historical charm and diverse neighborhoods, strategic remodeling can significantly increase your home's appeal to potential buyers.
If you are preparing to sell your home in Norfolk, we can help you determine the current market value of your home and help you create a strategy for a successful home sale. Contact us any time for more information.
Even if you don't plan to sell any time soon, keep reading for some key considerations and remodeling ideas that keep resale value in mind while renovating your home in Norfolk.
Prioritize Your Budget
Begin by establishing a realistic budget for your remodeling projects. Allocate your resources wisely by prioritizing renovations that are likely to yield the highest return on investment (ROI). Focus on improvements that appeal to a broad range of potential buyers.
By prioritizing projects that will appeal to a wide range of buyers, you set yourself up for success in the future. You can still personalize your home with bold design choices or unique touches, but choose to make those interior design statements with features that can be more easily removed or altered when it is time to sell, like furniture, paint colors, or art, rather than more permanent features like flooring, countertops, and layout.
Kitchen and Bathroom Renovations
In any market, for nearly any buyer, a beautifully updated kitchen will be a selling point. The kitchen is often the heart of the home and a focal point for buyers. A well-designed kitchen remodel, which may include updating countertops, cabinets, and appliances, can have a substantial impact on resale value.
As you make your kitchen remodeling design choices, you may want to opt for a timeless aesthetic that will present a classic appeal to buyers. While bold design trends can be a fun choice, you may end up regretting them if they are turning away your ideal buyer in the future. Consider granite or quartz countertops, stainless steel appliances, and under-cabinet lighting. An island with seating can also enhance the kitchen's functionality and appeal.
Bathrooms are another area where buyers often place great importance. This can make a huge impact on the feel of the home, especially if it is older and the bathrooms have begun to show some major wear and tear. Consider modernizing your bathrooms with new fixtures, lighting, and tiling to create a spa-like atmosphere. Modern fixtures, such as rainfall showerheads, stylish vanities, and updated tiling can help create a luxurious primary bathroom, which can in turn add significant value.Energy Efficiency
In Norfolk's climate, energy-efficient upgrades can be appealing to buyers. Consider installing energy-efficient windows, HVAC systems, and insulation.
These features can then be highlighted to potential buyers to showcase long-term cost savings. Many buyers who are deciding between similar properties will choose the one with more energy efficiency, so don't miss out on this tie-breaking renovation. In the meantime, it will save you money and be kinder to the planet.
Maintain Historic Charm
Norfolk is a city filled with history and homes with historic charm. If you live in an older home, be careful to preserve the key part of it. If your home is in a historic neighborhood, preserving its architectural integrity is particularly essential. Ensure that any renovations respect the historical character of the home while incorporating modern amenities. In Norfolk's historic districts, restoring original features like hardwood floors, crown molding, and fireplaces can attract buyers who appreciate the city's architectural heritage.
If your historic home has an unfinished basement, consider converting it into a functional living space. A finished basement can serve as a bonus room, entertainment area, or additional bedroom, increasing your home's versatility and value, without changing the historic architecture and layout of the home.
Over-Personalization and Over-Improvement
There are two common pitfalls for homeowners looking to renovate: over-personalization and over-improvement. Avoid overly personal design choices that may not appeal to a broad range of buyers. Stick to neutral color schemes and classic design elements.
Be cautious about over-investing in renovations that exceed the expected market value of your neighborhood by researching comparable properties to gauge appropriate improvement levels. If you are not sure how to do this, we are here to help.
Ready to learn more about selling your home in Norfolk? Contact us any time.