Reasons to Consider Buying a Duplex in Norfolk
Posted by Daniel Stoll on Friday, August 18, 2023 at 9:59:33 PM
By Daniel Stoll / August 18, 2023
Comment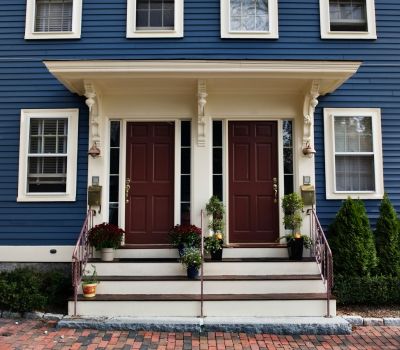 Buying a duplex instead of a single-family house in Norfolk, Virginia, can be a strategic and financially rewarding decision for both homeowners and investors. Norfolk offers a diverse real estate market with various opportunities, and there are specifically many opportunities for savvy buyers to invest in a duplex.
If you would like to know more about duplexes for sale in Norfolk, contact us any time. To learn more about why you might choose a duplex instead of a single family home, keep reading.
Rental Income Potential
One of the most significant advantages of buying a duplex is the potential for rental income. A duplex consists of two separate units, allowing you to live in one and rent out the other. This arrangement can help offset your mortgage payments and other homeownership expenses, effectively reducing your cost of living.
Many buyers are surprised to find that they can purchase a personal residence and an income property at the same time, often qualifying for the mortgage even more easily than for a personal residence alone.
Purchasing a duplex can be a sound investment strategy. You can generate rental income from one unit while building equity in the property. Over time, as property values appreciate, your duplex can become a valuable asset that can be sold or used for additional rental income.
Affordability
Duplexes are often the more affordable option when compared to single-family homes. They offer an opportunity for homeownership at a lower price point, making it easier for first-time buyers to enter the real estate market.
Part of this affordability it related to mortgage approval. With rental income from one unit, you may qualify for a larger mortgage, allowing you to purchase a more substantial property than you could afford with a single-family home. This can be advantageous if you're looking for a larger living space or an investment with greater potential, but need to keep your costs low.
Property Management Experience
Owning a duplex provides valuable property management experience for those interested in real estate investing. Managing one rental unit can help you learn the ropes of being a landlord, from tenant screening to property maintenance.
As an owner-occupant of one unit, you have the convenience of being close to your tenants. This proximity allows you to respond quickly to maintenance requests and address any issues that may arise. In many cases, this leads to more peaceful tenant-landlord relationships as well, as tenants are more likely to comply with lease agreement terms when they know you are right next door.
If you are interested in building financial freedom through owning rental properties, this can be the perfect way to get the experience and gain the hands-on learning you will need to be successful. Buying a duplex allows you to dip your toes into real estate investing without diving into the deep end. You can gain valuable experience as a landlord while minimizing risk, as you'll still be living on the property.
Tax Benefits
Duplex owners may benefit from various tax advantages, including deductions for mortgage interest, property taxes, maintenance expenses, and depreciation. As you consider your budget, don't forget to consult with a tax professional to explore the tax benefits available to you.
Long Term Potential
Norfolk's real estate market has shown steady growth over the years. Buying a duplex in a neighborhood with a history of appreciation can position you for long-term financial gains as property values increase.
Duplexes can accommodate multigenerational living arrangements, allowing extended family members to live in separate units while remaining close. This setup can promote family cohesion while providing independence.
Duplex owners have flexibility in their rental strategy. You can choose to rent out both units for maximum rental income or live in one unit while renting out the other. Additionally, you can explore short-term rentals, such as Airbnb, for added income during peak tourist seasons. The way you leverage the duplex can change over time to meet your needs.
Ready to learn more about buying a duplex in Norfolk? Contact us any time.