3 Reasons to Hire a Bilingual Real Estate Agent
Posted by Robert Rogers on Tuesday, January 24, 2023 at 8:10:59 PM
By Robert Rogers / January 24, 2023
Comment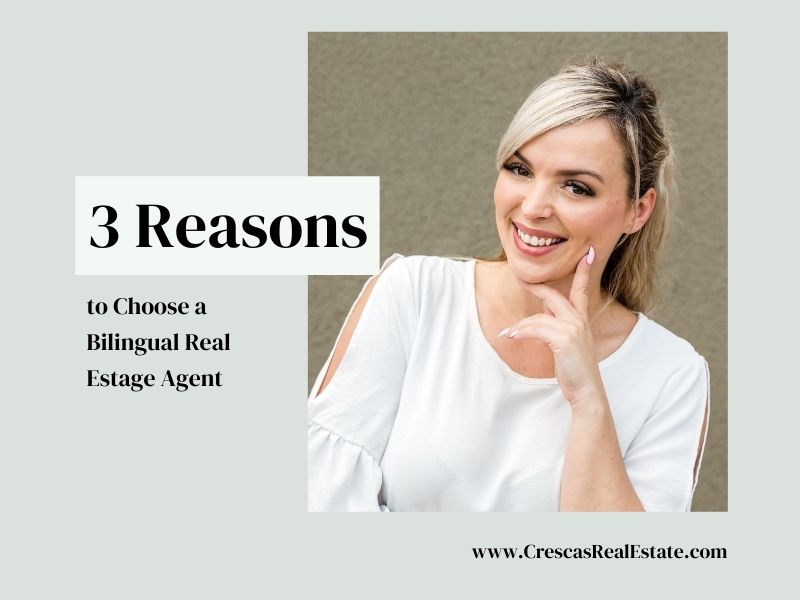 One of the most significant choices you will make when buying or selling your home is the agent you are working with. In addition to finding someone with experience and professionalism, you may want to choose an agent who is bilingual.
There are a few key benefits that are offered by a bilingual agent. If you are looking for an agent in the Norfolk area who speaks both English and Spanish and has firsthand experience relocating as a military member and military spouse, we have the perfect connection for you. Jenni Ayala understands the excitement and challenges of making a move and loves to walk her clients through the entire process, in either language to ensure the best experience possible.
Wondering why you might want to consider a bilingual real estate agent? Here are a few benefits to keep in mind.
1. Clear communication
The most obvious benefit of working with an agent who speaks your first language is clear communication. However, it is easy to overlook the importance of this, especially if you are quite comfortable with your second language.
Keep in mind that the home buying process is filled with complex decisions, legal documents to review, and small details that really matter. The more clear and comfortable your communication can be with your agent, the better. Don't rely on your understanding of a word or phrase in your second language, but instead work with someone who can communicate in the most efficient and clear way possible with you.
2. Access to a other professionals who speak your first language
When you work with a bilingual agent, you open up access to a network of other real estate professionals who also speak your first language. Whether you are buying or selling your home, there are other professionals in the real estate industry that you will need to work with, including appraisers, lenders, home inspectors, and contractors. Why not work with someone your agent can recommend who shares your first language? The best place to find professionals you can trust is through a personal recommendation from an experienced agent.
3. Negotiating power with sellers or buyers who share your first language
Whether you are looking to buy, sell, or both, imagine the benefits of having an agent on your team who can clearly communicate with sellers or buyers no matter the language they prefer. A bilingual agent represents more negotiating power for you as the client, an undeniable benefit you won't want to miss out on.
Nearly every real estate transaction comes after some back and forth, with offers, counter offers, reviewing home inspection reports, and other negotiations. Every step of the way, your bilingual agent can make sure the negotiations are based on clear, accurate communication to ensure optimal results.
Want to learn more about working with a bilingual agent to buy or sell a home in the Norfolk area? We would love to connect you with Jenni Ayala so you can determine whether she is the right fit for you, so contact us any time with your questions.