Sell Your Home in Norfolk this Holiday Season
Posted by Daniel Stoll on Saturday, November 4, 2023 at 6:11:05 PM
By Daniel Stoll / November 4, 2023
Comment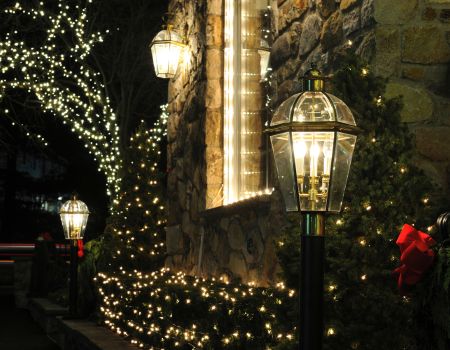 In a perfect world, you get to sell your home at the time that is convenient for you and ideal for the market. However, we know that many of our clients are not living in that perfect world and find themselves needing to sell their home in Norfolk during the holiday season.
Whether you are a military family who needs to relocate, need to sell your home while you are living in it, or have a unique reason to sell your home this winter, we want to help. There are actually some unique benefits to selling our home during the holidays, and we can partner with you to take advantage of them. Contact us any time to learn more, and keep reading for the tips and information you need for holiday season home selling.
Highlight Your Home's Holiday Charm and Winter Features
Traditional curb appeal strategies have to shift a bit during the colder months, but the holiday season presents a unique opportunity to highlight your festive, charming home. We can mention the area's seasonal attractions, such as the Dickens' Christmas Towne event, holiday boat parades, and the iconic Dominion Energy Garden of Lights, to create a warm and inviting atmosphere for potential buyers.
Utilize tasteful, seasonal decor to enhance the appeal of your home during showings and open houses. Consider incorporating subtle holiday accents, such as a well-decorated Christmas tree, festive wreaths, and elegant lighting to create a cozy and welcoming ambiance that resonates with potential buyers' emotions and encourages them to envision their own holiday celebrations in the space. Exterior holiday lighting is another great way to embrace the season, with the added benefit of providing more visibility for showings taking place after sunset.
Emphasize the winter-ready features of your home, such as a well-maintained heating system, efficient insulation, and any cozy amenities like fireplaces or heated flooring. Showcase how these features can provide comfort and warmth during the colder months, making your property an appealing option for buyers looking for a comfortable and inviting space to call home during the winter season in Norfolk.
Focus on Screen Appeal
It is essential to incorporate a comprehensive online marketing strategy to ensure your property gains maximum exposure during the holiday season. Utilize high-quality, professionally taken photographs that capture your home's seasonal appeal, and leverage social media platforms, real estate websites, and digital advertising to reach a broader audience of potential buyers interested in investing in Norfolk's vibrant real estate market.
Enhancing your screen appeal and leveraging all the online platforms to their fullest is something we can do for you, making sure your home is seen by your potential buyers and is putting its best foot forward.
Be Smart About Your Pricing
Pricing your home to sell, while not leaving money on the table, is a delicate balance. We will work closely together to determine a competitive yet realistic listing price for your home. To find that sweet spot, we will consider factors such as recent comparable sales, current market conditions, and the specific attributes that make your property unique. A well-calibrated pricing strategy can attract serious buyers and generate more interest in your listing, ultimately expediting the selling process.
The vast majority of buyers on the market during the holiday season are highly motivated. Just like you might not prefer to sell your home during this busy season, your buyers likely didn't have the final two months of the year as their first plan either. This means those who are looking to buy are serious and ready to make quick decisions; when we get the listing price right, they will be ready to make a move.
Make Viewing Your Home Easy
If you want to sell your home quickly during one of the busiest times of the year, we need to make it easy for your potential buyers to see the home. Organize warm and inviting open houses that evoke the spirit of the holiday season. Serve seasonal refreshments, such as hot cocoa, cider, and festive treats, to create a welcoming atmosphere that encourages prospective buyers to linger and appreciate the charm of your home. Personal touches like scented candles and soft background music can also contribute to a cozy and memorable experience for visitors.
Accommodate flexible viewing schedules to accommodate the busy holiday season and the potential buyers' varying availability. Be responsive to requests for private showings, and ensure your home is well-prepared and presented in its best light to make a lasting impression on interested buyers. By being accommodating and accessible, you increase the likelihood of attracting serious buyers and receiving competitive offers.
Ready to list your home or learn more about selling your home in Norfolk? Contact us any time.