Selling Your Home in Today's Market
Posted by Robert Rogers on Wednesday, November 23, 2022 at 7:43:08 PM
By Robert Rogers / November 23, 2022
Comment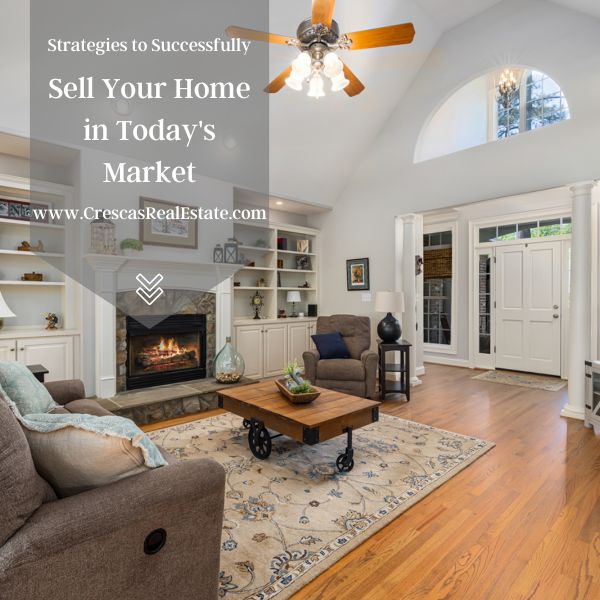 After such drastic changes have taken place in the market recently, many people who are planning to sell their homes are now wondering if it's still a good time. Changes in the market shouldn't scare you away from listing your home. With the right team of professionals, armed with the right strategy and information, you can still experience a successful home sale in today's market.
Want to learn more about selling your home, or find out what your home is worth? We can help. Contact us any time to get started.
Changes in Demand and Inventory
It's true that demand is down and inventory is up when compared to this time last year. If we zoom out a bit further, though, we can see that we continue to experience what is considered a seller's market. This means that while demand and inventory are moving in the direction or a balanced market or a buyers market, we are still seeing more buyers looking to purchase than there are properties to buy.
The bottom line is, while you may not experience the feeding frenzy and bidding wars that were shocking sellers last year, there are still many serious buyers on the market waiting for a home like yours.
Advantages for Sellers Today
Sellers today are in a unique position of strength. The average American homeowner today has more home equity than ever before, with many people sitting on hundreds of thousands of dollars in home equity. If this is true of you, your flexibility when selling it significant. You likely stand to profit significantly from the sale of your home even if you need to make concessions to make the sale work for your ideal buyer.
Your equity can also be used to offset the challenges faced by buyers today. When you sell your home, that equity can then be brought with you into your next purchase, offsetting the expense of the higher interest rates until you can refinance.
How to Attract Your Ideal Buyer
Attracting your ideal buyer requires the right strategy. Because of the strong position many sellers find themselves in today, they can offer unique incentives to make their home stand out from competition.
Consider how you might be able to leverage your equity to inventive buyers. You might offer a 2-1 buydown, where you cover the cost to lower the buyer's mortgage interest rate for two years. This makes the home affordable for the buyer, who can ease into monthly payments or plan to refinance in a couple of years. You will likely be able to fund this expense fully from your home equity, while still getting the purchase price you need.
This is also a great time to be open to other requests for seller concessions, like helping to pay for updated carpet, mortgage discount points, or closing costs. In many cases, your equity will allow you to offer these things without requiring you to accept a lower purchase price.
To learn more about selling your home or begin taking the next steps, contact us any time.