Smart Home Features to Add to Your Home in Norfolk
Posted by Daniel Stoll on Friday, October 27, 2023 at 1:28 PM
By Daniel Stoll / October 27, 2023
Comment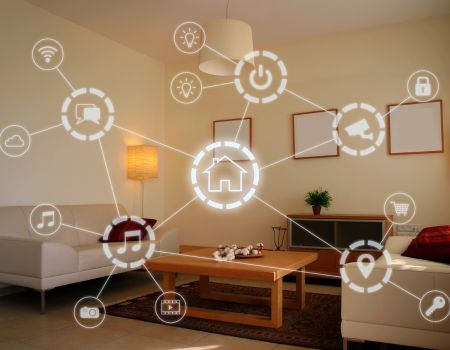 Norfolk, known for its rich history, picturesque waterfront, and vibrant cultural scene, is a city that effortlessly blends tradition with modernity. One way to infuse your Norfolk home with contemporary convenience and efficiency is by incorporating smart home technology. You will increase its functionality, while possibly increasing its future resale value in the process.
In the post below, we explore the advantages of smart home technology and specific tools that can enhance your life in Norfolk while adding value to your property. Contact us any time to learn more about living in Norfolk, or preparing to sell your Norfolk home.
Energy Efficiency
Norfolk, like many cities, is increasingly focusing on sustainability and energy efficiency. Smart home technology allows homeowners to reduce their carbon footprint and energy bills. You can install programmable thermostats that adjust the temperature based on your preferences and presence, or invest in smart lighting that dims or turns off lights when a room is unoccupied. In a city that values environmental conservation, these features can be an appealing selling point for your home.
Increased Security
Norfolk, while charming, is not exempt from security concerns. Smart home technology offers an array of security solutions to protect your property and loved ones. You can install smart locks that allow you to remotely control access to your home, or use video doorbells to see and communicate with visitors, even when you're not at home. Comprehensive security systems provide peace of mind and may also lower your home insurance premiums.
Convenience and Comfort
Norfolk residents can attest to the unpredictable weather that the region experiences. Smart home technology can enhance your comfort by automating heating and cooling systems, so you always return to a comfortable environment. Imagine being able to start your air conditioning remotely when you're on your way home from work during a hot Virginia summer.
Voice Controlled Technology
Voice-activated virtual assistants, such as Amazon's Alexa and Google Assistant, have revolutionized the way we interact with our homes. Whether you want to control lighting, play music, set reminders, or access weather updates, these systems make it all possible with a simple voice command. The convenience of controlling your home with just your voice is a feature that can be incredibly appealing to buyers.
This can be particularly helpful for homeowners with mobility challenges, disabilities, or elderly family members in the home. By allowing some features of the home to be voice controlled, you make them more accessible.
Entertainment
In a city that enjoys a rich cultural scene, having a smart home entertainment system can be a significant advantage. Smart TVs, sound systems, and streaming devices can provide an immersive and user-friendly experience. You can integrate these technologies to create a seamless and enjoyable home theater, perfect for relaxing after a day exploring the city.
Remote Monitoring
Many smart home systems allow for remote monitoring of your home, which can be invaluable, particularly if you travel frequently. You can check on your home's security, adjust thermostats, and receive alerts for any unusual activity in real time, all through your smartphone or computer. This level of control and peace of mind is a key selling point for potential buyers.
Ready to learn more about making your home in Norfolk all that it can be? Contact us any time.