What to Do with the Home Inspection Report
Posted by Daniel Stoll on Tuesday, June 20, 2023 at 5:19:50 PM
By Daniel Stoll / June 20, 2023
Comment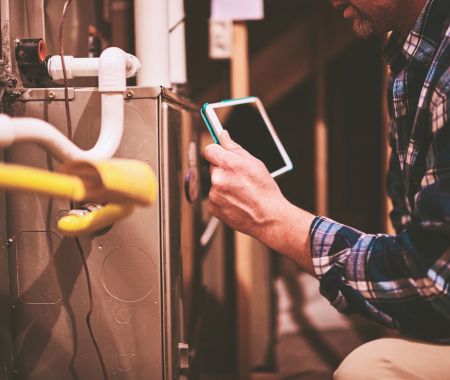 One of the best ways to gain confidence and peace of mind when buying a home is thoroughly reviewing the home inspection report. The report will tell you what you need to know about the condition of the home and allow you to make an informed decision.
If you haven't found your home in Norfolk yet, contact us any time to learn more about homes that meet your budget and needs.
After looking for homes for sale in Norfolk, finding one you like, putting in an offer, and having it accepted, you get to enter the escrow period and make sure everything is aligned for the purchase of the home. Here's what you need to know about the home inspection report and what to do about it.
Take time to review the report thoroughly
A home inspection report is the document the home inspector will give to you after the inspection. It will outline everything you need to know about the condition of the home. Take the time to read the home inspection report carefully and understand the inspector's findings, observations, and recommendations.
Pay attention to any significant issues or safety concerns highlighted in the report, such as structural problems, plumbing or electrical issues, or signs of water damage. Other red flags might include cracks in the foundation, evidence of termites, or renovations that were not completed up to code.
Identify any deal breakers
Most home inspection reports will have at least a few things "wrong" with the home, but most of these issues are just a result of normal wear and tear and no reason to worry. There are some issues that are deal breakers, meaning you simply do not want to deal with it and want to walk away from the deal.
To allow yourself to do this without penalty, make sure to include a home inspection contingency in your offer. This will give you the freedom to back out of the sale if one of your deal breaker scenarios shows up.
Deal breakers for each person will vary depending on what you are willing to take on, so take some time to consider the report carefully and whether any of the issues are more than you want to deal with.
Talk to professionals
If the home inspection report reveals an issue, talk with professionals about it. This should include both your real estate agent and some local contractors. We can help you determine whether this is a major issue or not, and talk about negotiation strategies to make sure you get what you need.
Some issues are going to need a professional renovation to resolve them, not just a replacement. If this is the case, talk to a couple of local contractors or other professionals in a relevant industry to get an idea of what the repair or replacement would entail. This will help you to be informed as you negotiate a new deal with the seller that works for both parties.
Negotiate with the sellers
Finally, after you have reviewed the inspection report and gotten the professional advice and information you need, you can go back to the sellers to negotiate. If you do not want to walk away from the deal, you other options are to:
Ask for a lower selling price
Require the sellers to repair or replace before closing
Ask the sellers to give you a credit at closing to cover the expense of fixing the problem
Armed with the information from the inspection report and input from professionals, you can enter into negotiations to find a solution that compensates for the issues that have been identified.
Ready to learn more about homes for sale in Norfolk? Contact us any time.