Where to Buy an Investment Property in Norfolk
Posted by Daniel Stoll on Wednesday, August 23, 2023 at 12:11:54 AM
By Daniel Stoll / August 23, 2023
Comment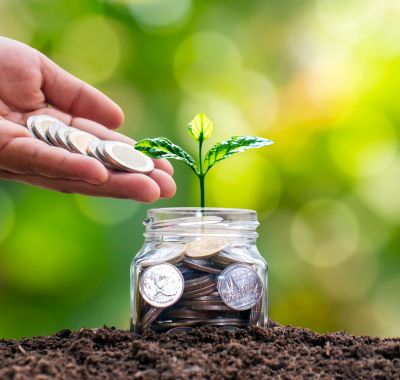 Buying an investment property is a smart move for anyone looking to increase their passive income and build their net worth. Owning an income property is one of the best ways to build financial freedom and create generational wealth. If investing in a rental property in Norfolk is one of your goals, we want to help.
Contact us any time to learn more about finding the right property for your goals, and keep reading for 7 neighborhoods in Norfolk that are great for income properties.
Why invest in Norfolk?
Before choosing a neighborhood or property, the city you choose to invest in is crucial. Norfolk is a great place to invest in real estate. There are many reasons Norfolk is on the list for many savvy real estate investors; here are just a few of them:
Norfolk is home to a diverse population, including military personnel, students, and professionals. This diversity creates consistent demand for rental properties.
Norfolk has seen revitalization efforts in various neighborhoods, such as Ghent and Downtown Norfolk. Investing in an up and coming area almost always translates into growing property values.
Virginia generally has relatively low property tax rates compared to some other states. This can be advantageous for property investors, as lower property taxes can improve cash flow.
Norfolk's coastal location along the Chesapeake Bay and the Atlantic Ocean can be appealing to renters looking for a coastal lifestyle. Properties with water views or proximity to the waterfront can command higher rental rates.
Where should you invest in Norfolk?
So if you decide to invest in Norfolk real estate, where should you go? Consider one of these 7 neighborhoods.
1. Ghent
Ghent is a historic neighborhood in Norfolk known for its charming, tree-lined streets, historic homes, and a vibrant arts and culture scene. It's a desirable location for both renters and buyers. Properties in Ghent can range from historic homes to modern condos. Rental demand is strong here due to its proximity to downtown and local amenities.
2. Downtown Norfolk
Investing in the downtown area can be a good choice, especially if you're interested in the urban lifestyle. Downtown Norfolk has a mix of residential properties, including apartments, condos, and lofts. It's close to dining, entertainment, and major employers.
3. East Beach
East Beach is a newer, planned community located in the Ocean View area of Norfolk. It offers a beachfront setting and a mix of single-family homes, townhouses, and condos. The neighborhood has been growing in popularity due to its coastal location and amenities.
4. Larchmont/Edgewater
Larchmont and Edgewater are adjacent neighborhoods in Norfolk that offer a mix of housing options, including single-family homes and waterfront properties along the Lafayette River. It's a well-established area with strong community ties, and a popular choice for renters looking for high-end housing.
5. North Colley
North Colley is situated north of Ghent and offers a mix of housing styles, including historic homes and newer developments. It's close to the Norfolk Naval Base and Old Dominion University, making it a potential choice for military personnel and students.
6. Bay View
ay View is a neighborhood in the Ocean View area, and it's known for its affordability compared to some other Norfolk neighborhoods. It's an area where investors may find more budget-friendly properties.
7. Ocean View
Ocean View offers a mix of residential properties, many of which have water views. It's a popular area for those who enjoy coastal living. The neighborhood has seen some major revitalization efforts in recent years that make it ideal for investment opportunities.
Do you want to learn more about investing in real estate in the Norfolk area? We are here to help you reach your goals. Contact us any time to get started.