Why People Love Living in Norfolk
Posted by Daniel Stoll on Tuesday, July 18, 2023 at 7:17:15 PM
By Daniel Stoll / July 18, 2023
Comment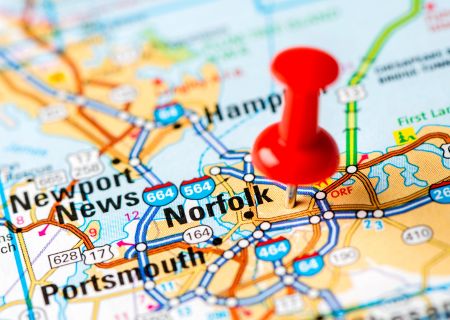 People who live in Norfolk, Virginia, appreciate the city for its unique blend of historical charm, vibrant cultural scene, and coastal beauty. While some of our clients move to Norfolk in response to military orders, many find that they love it here and would choose to live in this diverse city.
To learn more about how we can help you find a home for sale in Norfolk that meets your needs, contact us any time. If you are still on the fence about buying a home in the area, consider some of the reasons people love living in Norfolk.
Community
Norfolk fosters a strong sense of community, with residents actively engaged in neighborhood associations, local initiatives, and community events. The city's diverse population and welcoming atmosphere contribute to a sense of belonging and community pride, combining the tight-knit support of a small town and the resources of a larger city.
Outdoor Recreation
Norfolk has numerous parks, green spaces, and outdoor recreational opportunities. Residents can explore the scenic Norfolk Botanical Garden (the largest in the state), stroll along the Elizabeth River Trail, or enjoy outdoor activities at parks like Town Point Park and Lafayette Park.
Historic Charm
Norfolk has a rich history dating back to the colonial era, and residents appreciate the city's well-preserved historical buildings and architecture. The Ghent neighborhood is known for its beautiful Victorian and Edwardian homes. The city also features historic sites such as the Hermitage Museum and Gardens and the Battleship Wisconsin, which provide insights into Norfolk's past.
Waterfront Living
Located on the Chesapeake Bay, the Lafayette River, and the Elizabeth River, Norfolk offers picturesque waterfront views and a maritime atmosphere. Residents enjoy opportunities for boating, fishing, and water sports. The waterfront areas of Downtown Norfolk, Waterside District, and Ocean View Beach provide scenic backdrops for leisure activities and dining.
Higher Education
Norfolk is home to several esteemed educational institutions, including Old Dominion University, Norfolk State University, and Eastern Virginia Medical School. These institutions contribute to the city's intellectual and research-driven environment and provide convenient educational opportunities for residents.
Military Community
Norfolk is known for its strong military presence, particularly with the presence of the world's largest naval base, Naval Station Norfolk. The military community adds to the city's cultural diversity and contributes to its economic stability.
Arts and Culture
Norfolk has a thriving arts and cultural scene. The Chrysler Museum of Art showcases a wide range of art collections, including European, American, and contemporary works. The Virginia Opera, Virginia Symphony Orchestra, and numerous theaters and galleries contribute to the city's vibrant cultural offerings.
Festivals and Events
Norfolk hosts a variety of festivals and events throughout the year, drawing both residents and visitors. The Harborfest, Norfolk NATO Festival, and Bayou Boogaloo Music and Cajun Food Festival are among the popular annual events that celebrate the city's diverse heritage, music, and cuisine. No matter your interests, you will likely find a celebration of them in this diverse city.
Ready to learn more about living in Norfolk? Contact us any time.