How To Buy a House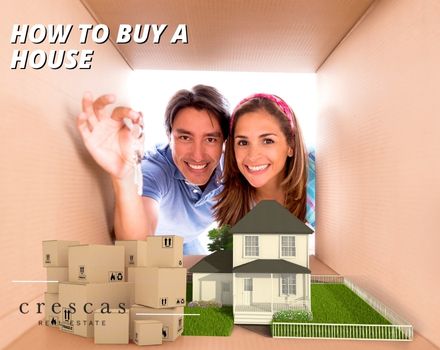 You might think buying a house is as simple as finding a home you want and putting in an offer. But it's really so much more than that. Homebuying starts far before the actual offer. It even starts before looking at homes. But, you've probably already started to look at homes and that's natural. It's exciting and sometimes that's where the entire prospect of moving into a new home starts. You might not even be thinking about moving until you find an amazing house and then the real work begins.
What is the first thing you should do before looking at homes (or even if you've already started)
One of the very first things you should do is think about financing. Are you buying a house with all cash? Financing it? Not sure? Need to sell a house before buying another? All of these questions need to be answered before settling on a home. It's important to know how you're going to pay for the house before you actually make an offer. Sellers want to know you are serious about buying and that means knowing your financial status and doing your financial homework ahead of time.
Get preapproved
Getting preapproved is the first step when financing a new house. This is not simply using a mortgage calculator to find out how much your monthly mortgage payment will be or the price range in which you should start looking. Getting preapproved is different than a simple prequalification. You might have great credit and can afford a certain amount each month, but without sitting down with the lender and getting numbers in writing, you may not qualify when the time comes.
Getting preapproved means finding a lender either a credit union, mortgage advisor, or your bank, and presenting all of your financial documents including proof of income, debts, liabilities, assets, and downpayments. From there, a lender will be able to determine how much of your income can be utilized for mortgage payment. This will be calculated to find out exactly how much home you can afford. This will give you the price range in which to start looking. Once you are preapproved, your lender can offer a letter of preapproval which can be submitted with the offer stating that you've already done the financial homework necessary and can actually afford the home you're making an offer on.
Use your own agent.
We cannot stress this enough. While you can buy a house from just about anyone including the seller, no one is representing you except for a buyer's agent. An agent that is solely on your side, working on your behalf, making sure your needs and terms are met, is crucial to the home buying process and really getting what you want. If you conduct a transaction with just the seller or even to the listing agent, you are not the priority… The seller is. A buyer's agent makes the buyer the priority. They work only for the buyer and make sure the buyer's needs and rights are protected and the best part about it, a buyer's agent costs a buyer nothing. It's completely free to use your own agent. The agent will receive part of a commission from whichever home you buy so it really benefits you to have your own agent and representation throughout the process.
Start looking at homes.
Yes, it really isn't till about now that you should look at homes. But we know, you've probably looked at them for a while now and have narrowed down a few that you like. Depending on the market, you may need to jump on a listing quickly, or you might have some time to think about it but your buyer's agent will be able to tell you the current market climate and how you should make an offer and win.
Make sure you know what you want.
One of the most frustrating things in agent hears from a buyer is "I'm not sure what I want but I'll know it when I see it". This could literally mean any house. Let's start with the basics: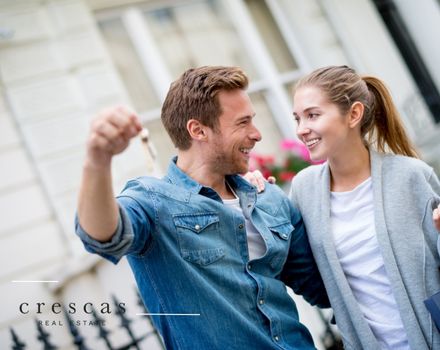 How Big?
How Many Bedrooms and Bathrooms?
Fenced?
Two Story or One?
Yard?
Acreage?
Condo?
Low Maintenance?
Schools?
Amenities?
Gated?
You can see that this list could be exhaustive but if we start here, we have a better idea of what it is that you're looking for and can start sending you properties that might meet your search criteria. From there, take a look at a few of them, drive by, see if you like the neighborhood or commutes, and then when you're ready, schedule a showing to see more.
Buying a house is really exciting and there are a lot of steps to buying a house but with a buyers agent, you can sail through these steps with ease and confidence. Buyer's remorse is a real thing and we don't want you regretting your decision so using an agent that is familiar with the market, understands the process, and can hold your hand and guide you throughout the entire transaction means that you won't have to worry about buyer's remorse. Welcome home!
Start Browsing Through Our Featured Cities and Areas
Browse the Area's Newest Listings - Less than 3 days on the market
September 23, 2023