Ghent Homes for Sale
Updated Real Estate in Ghent in Norfolk Virginia
Ghent, a neighborhood in Norfork has been touted as one of the best places to live in Virginia. There's plenty to do, multiple restaurants and coffee shops, parks, museums, and shops. Read on below the listings to learn more about this popular and historic Norfolk neighborhood.
Crescas Real Estate team is the leader in Ghent real estate, properties, land, townhouses, condos and multi-family throughout Hampton Roads. Whether it's a military relocation, investment property, land purchase or your first home, you can trust the Crescas Team to provide top-shelf service, and expert buyer representation and when you're ready to sell, we're right here for your next move.
To get email notifications when new listings that fit your search are listed on the market, be sure to register for a free account. Start your search here for all homes for sale in Norfolk VA. We are your Hampton Roads Real Estate Experts and would love to help guide you home!
Ghent Homes for Sale
September 28, 2023
Relocating to Ghent - Norfolk
Ghent is located in Norfolk just south of the Southern Lamberts Point Yard up against the Elizabeth River. It split into several districts, West Ghent, the historic district, downtown Ghent, and Ghent Square. There are other portions of surrounding neighborhoods that are often attributed to the Ghent area such as Chelsea, N. Colley Ave., and parts of Park Place also called the Railroad District. The main boundaries to the south are Mowbray Arch and Brambleton Avenue, the Elizabeth River, Monticello Avenue on the east and the railroad crossing at 22nd St. on the north.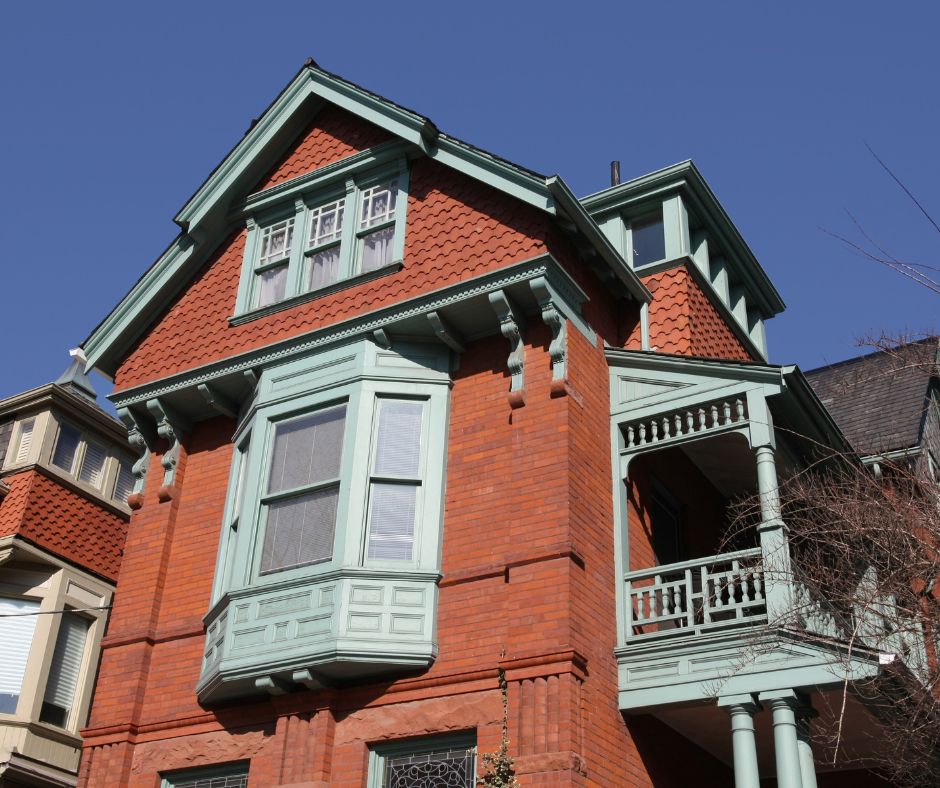 There are two main Dutchman responsible for transforming the area into the Ghent we know and love today. It started back in the 1890s when these Dutchman worked for the Norfolk Company and transformed the farmland into stately homes for Norfolk's medical and upper middle-class residents. Development was rapid over the next decade and spread to encompass over 30 blocks, most of which is considered historic Ghent today.
This cultural landscape is not necessarily the oldest neighborhood in North folk, which is primarily downtown, but Ghent does have its own unique flavor. Old world charm is seen throughout the art and architecture in Ghent and for the first 60 years of its development was economically successful. It had a slight downturn to the 70s and 80s but the revival has created one of the most diverse neighborhoods in the city.
Some of the very first homes in Ghent were built along the Hague, a waterway on the Elizabeth River. It was originally referred to as Smith's Inlet but was renamed to reflect the intention of Ghent's developers to mirror the sister city in Belgium. These existing homes have beautiful 19th-century craftsmanship and carry a historical registration with the National Historic register. The architecture is amazing in Ghent offering colonial revival and Queen Anne style homes, many of which have evolved and changed over the years.
Downtown Ghent
Historic Ghent offers many boutiques, antique shops, restaurants, and is ideal for strolling along Colley Avenue and 21st St. You'll find seafood and chop houses, bars and grills, coffee shops, sushi restaurants, bistros, cafés, the Ghent Market Shoppes, fresh market, pet stores, and many other fantastic downtown amenities and services. It's a beautiful place for a light lunch or to explore if you're new to the area.
Ghent is rated #4 best neighborhood to live in the Norfolk area. It's home to about 3000 residents but most of those residents actually rent their homes or condos. The median rent is very affordable for this area with an average rent between 1400 and $1800. Of course it depends on what you're looking for, condominiums, townhouses, and apartments tend to rent for less expensive than single-family homes.
Ghent Schools
Ghent is part of the Norfolk public school system and there are several schools right inside Ghent including the Ghent school, the West Ghent school, Ghent Montessori, Kempsville middle school, and Matthew Fontaine Maury high school.
The schools are typically rated between 7 and 9 on great schools.org.
What do locals think about living in Ghent?
"I like the area of Ghent because its a small town with a variety of things close by to do, but a community that is truly about supporting local business. I decided after living in Virginia for two years that Ghent was where I wanted to be. I got my two bedroom apartment and have loved living here for the passed three years. The initial reason I was attracted to this area was the FOOD! Every week new restaurants and food trucks are being brought to the area. Between the local artists, good music, fantastic food and even better community Ghent became a home of remembered faces. I will be sad to leave the area, but it has been well to me."

"The Ghent area of Norfolk has a small town feel in the middle of a city.
Neighbors know your name, and speak to each other in the street. Nightlife, grocery store, library,and diverse places to eat are a short walk away. A new art district and the Chrysler Museum are a block away.
Yet trees and green spaces keep the area quiet and dog/family friendly.
It's a great place to live!" - Niche.com
Ghent Real Estate
Because the majority of Ghent residents actually rent their homes rather than on them, real estate is slightly sparse. You'll find some historical homes priced between $450,000 and $1 million, condominiums, and starter homes less than $300,000. The average home price is really all over the board because at any given time there's only about 10 to 20 listings for sale in Ghent. However, if you're looking to live in this unique, historic town, just minutes from the Medical Center Park and Elizabeth River, with some of the most fantastic food and restaurants anywhere Norfolk, please browse all the available listings above or simply contact our office. We can schedule a showing, provide you with a list of similar properties or maybe just those outside of the neighborhood but still with easy access to downtown Ghent, or answer any questions you have. We are your Ghent real estate agent professionals
Browse Norfolk Neighborhoods
Contact Your Norfolk Realtor®