Guide to Selling Your Norfolk Home
You've obviously come to this page because you're looking to sell your property. Crescas Real Estate Team handles all types of real estate throughout Hampton Roads including Norfolk, Algonquin, Edgewater, Lakewood, Ghent, East Beach, Colonial Place, Larchmont, Lockhaven, Meadowbrook, Oceanview, Portsmouth, and Riverview.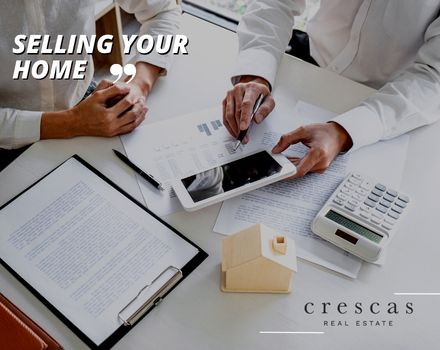 There are a variety of reasons to sell your home whether it's military relocation, which is extremely common in the Hampton Roads area, moving for better schools, family situation, downsizing or upgrading. Regardless, when the time comes to sell your home you need it sold quickly and for the right price.
That's the bottom line. You need to walk away with the right profit for your next home or adventure, whatever that might be. We want to make that a reality for you.
This is not the time to contact your brother's wife's mother-in-law because they just got into real estate and you're trying to give them a hand. This is hundreds of thousands of dollars and it's your money and your home. You should be picky as to who you choose to sell your home. This is not the time to tried to do it yourself and it is not the time to list an amateur. You need someone that listens to your needs, understands your goals and the end result, and doesn't beat around the bush about how to get there.
Pricing Matters
We want to make sure your home sells fast for the right price. However, were not going to give your home away. We do not undercut any of the pricing just to sell the home faster. Maybe you don't have to sell quickly or you're looking to sell within a certain timeframe. Whatever the case, we can structure a plan to list the property at the right time, put it on the market at the right time of day and the right day of the week, and price it correctly from the beginning.
We Know Each Market
The market has definitely taken a different turn and we need to pivot with it. Good real estate agents have seen just about every type of market and understand how to adjust and alter marketing styles and pricing strategies. Just about everybody and their brother got in the real estate industry when it was good, but only the true agents that understand how the market fluctuates can ride the wave.
You need someone that understands micro markets as well. What sold last week in a particular neighborhood may not sell this week in another. Each neighborhood is different in some are up-and-coming, some are great for investments and rentals, some are perfect for retirees or active adult communities, some are ideal for new families next to excellent schools. Whatever the case, we need to tailor our sales strategy to get the right buyer, at the right time, and at the right price.
When you're ready to sell, give us a call. Even if you're out a few months and you would like to start building up a strategy on how to stage your home, prepare your home for sale, or just need some input on what the market might do over the next six months, give us a call.
Call us! Even if you're not sure you want to sell right now. We can talk through the logistics of selling both now and in the near future.